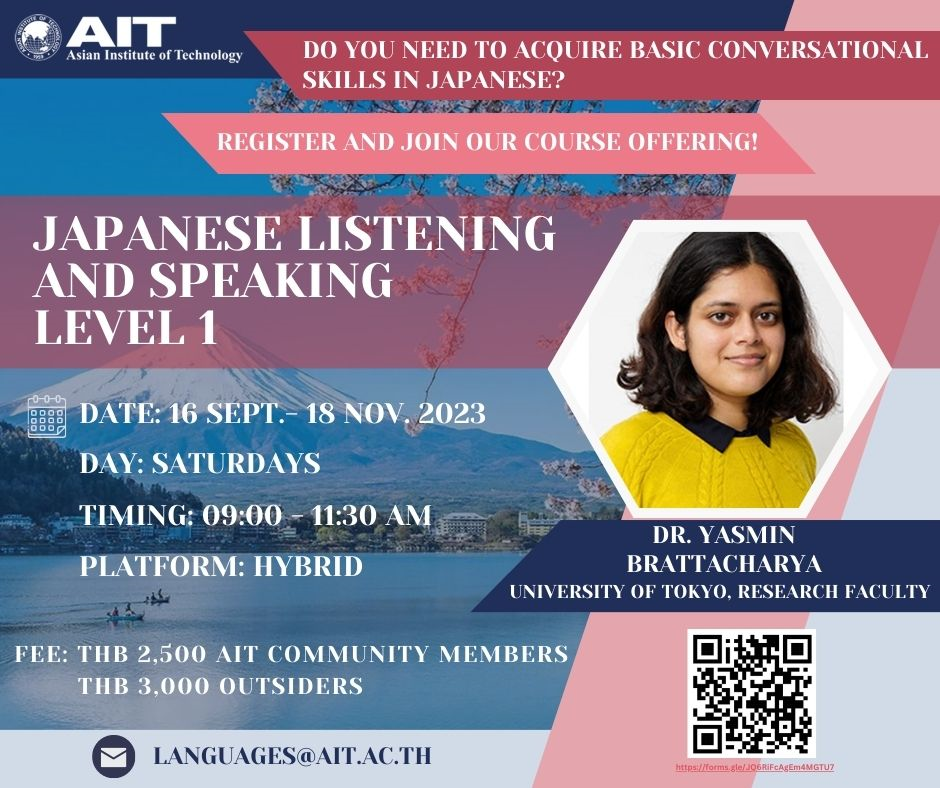 Dr. Yasmin Bhattacharya, is currently a Research Faculty at the Institute of Industrial Science, University of Tokyo, Japan, specializing in computational urban planning and disaster mitigation. She is also a Visiting Researcher at RNUS (Regional Network Office for Urban Safety), AIT, as well as an Adjunct Faculty for the UIS program in SERD, AIT. After graduating from University of Tokyo with a PhD in Urban Engineering, she has worked as a Post-doc, Assistant Professor, and Associate Professor at different institutions within Japan. With over 15 years of experience of living in Japan, including her own education and life as a professional, she has a deep understanding of Japanese culture. She is well versed in Japanese language, with experiences of authoring academic research papers in Japanese, teaching university courses to- and supervising Japanese students, as well as a good knowledge of Japanese classical literature attained during her studies. She also has Level 1 (highest) of the Japanese Language Proficiency Test(JLPT).
---
Course fee per level: 2,500 baht for AIT community members and 3,000 baht for outsider. (non refundable)
How to register for the course
Pay for the course fee

 [click here to see payment advice]
Click here to register.